Random questions from the 1000 plus get to know you questions in our library.

Here are 25 Random Get to Know You Questions and Conversation Starters:
If you talked in your sleep what secrets are you afraid you might reveal?

Has reading a book ever changed your life?

What would you consider the most influential book of all time?

If you had the money what charity would you want to start?

Who comes to you for advice?

What story from sports inspires you?

Who is your favorite female movie star?

What does it mean to be a woman in today's society?

Where is your family blood line from?

If you could ask one person one questions and get a completely honest answer who would it be and what would you ask?

Where did you grow up?

What is the best food on a hot summer day?

Have you ever had a really unusual job?

What was your first bike like?

What is your favorite way to spend a Saturday?

Do you want a big family or a small one?

Who do you admire as a leader?

What is the best costume you have worn?

What was the last vacation you went on?

What is the cheapest price you can ever remember paying for gas?

What was a life lesson you did not appreciate until years afterward.

What would you like to add to your life?

When was your life last in balance?

What celebrity irritates you the most?



A new get to know you question every day. Join the conversation on facebook.
Fun get to know you questions for all ages home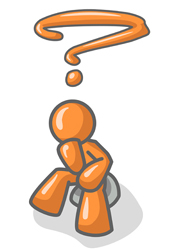 All Questions . . . <<Previous Page -Top Questions- Random Questions -Next Page>>
Page Number -1- -2- -3- -4- -5- -6- -7- -8- -9- -10-
-11- -12- -13- -14- -15- -16- -17- -18- -19- -20-
-21- -22- -23- -24- -25- -26- -27- -28- -29- -30-
Check It Out: Humor : 99 Humorous, amusing and thought provoking questions and ponderables.
The soldiers never explained to the government when an Indian was wronged, but reported the misdeeds of the Indians. - Geronimo