Random questions from the 1000 plus get to know you questions in our library.

Here are 25 Random Get to Know You Questions and Conversation Starters:
What food reminds you of your grandmother/grandfather?

Would you rather be rich of famous?

What smell reminds you of home?

How old do you want to live to?

How do you prefer to get bad news?

What is the coldest you have ever been?

What is your favorite way to spend a night alone?

When was the last time you turned your mobile phone off (not just on silent)?

What is the funniest gift you have given?

What rule do you like breaking?

What do you do when you cannot sleep?

If you could have lunch with anyone living who would it be?

When was the last time you said ""You Don't Understand ! ""?

What is the worst song to get stuck in your head?

Is it easier to win or lose with grace?

How did your father show love?

Not counting your religion, which religions do you find interesting? Why?

Who would you be willing to donate a kidney to?

What singer song-write do you like listening to?

When have you had to move your home?

If you where in a Rock N' Roll band, what would your job be?

Who taught you to ride a bike?

Who do you wish was here?

What high brow cultural activity do you like to participate in?



A new get to know you question every day. Join the conversation on facebook.
Fun get to know you questions for all ages home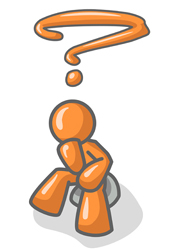 All Questions . . . <<Previous Page -Top Questions- Random Questions -Next Page>>
Page Number -1- -2- -3- -4- -5- -6- -7- -8- -9- -10-
-11- -12- -13- -14- -15- -16- -17- -18- -19- -20-
-21- -22- -23- -24- -25- -26- -27- -28- -29- -30-
Check It Out: Humor : 99 Humorous, amusing and thought provoking questions and ponderables.
The soldiers never explained to the government when an Indian was wronged, but reported the misdeeds of the Indians. - Geronimo