Random questions from the 1000 plus get to know you questions in our library.

Here are 25 Random Get to Know You Questions and Conversation Starters:
What is a good thing happening in your life right now? What makes it good?

Is it easier to win or lose with grace?

What do you hate the sound of?

What are two things that you consider yourself to be very good at?

What do you love the smell of?

What makes a good kisser?

What would you want your last words to be?

What would you sacrifice to be able to go into space?

Where were you in life 10 years ago?

What is the nicest room in your house?

If you had a 60 second Super Bowl advertisement what would you want to show a billion people?

What was the best complement you have ever received?

What song do you sing in the shower?

Have you ever been in a food fight?

When was the last time you went a church other than your own?

What vegetable do you hate?

Do you say meaner things to your friends or your enemies?

When was the nicest meal you have ever eaten?

What in your life is more important than money?

What was some good advice that your father gave you?

What exotic pet would you like to have?

Who is your favorite Super Hero?

What does it mean to" be a man" in today's society?

What was your toughest accomplishment?



A new get to know you question every day. Join the conversation on facebook.
Fun get to know you questions for all ages home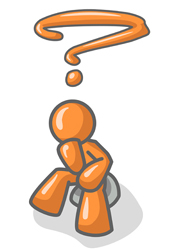 All Questions . . . <<Previous Page -Top Questions- Random Questions -Next Page>>
Page Number -1- -2- -3- -4- -5- -6- -7- -8- -9- -10-
-11- -12- -13- -14- -15- -16- -17- -18- -19- -20-
-21- -22- -23- -24- -25- -26- -27- -28- -29- -30-
Check It Out: Humor : 99 Humorous, amusing and thought provoking questions and ponderables.
Everything is funny, as long as it's happening to somebody else. - Will Rogers