Random questions from the 1000 plus get to know you questions in our library.

Here are 25 Random Get to Know You Questions and Conversation Starters:
Can you do your job working from home?

What charity do you support?

When does stress motivate and drive you?

How many email addresses do you use on a regular basis?

What is one thing you miss about being a child?

What was some good advice that you did not follow?

What did your father like to cook?

What do you remember about your Grandmother?

What is the most important meal of the day?

If you needed someone to act as a character reference for you who would you chose?

Who is a woman from history that you respect?

What is the worst meal you have ever prepaired?

What is your least favorite Holiday?

Who do you wish was here?

If you had to move what city would you like to live in?

Do you believe it is possible for a man and woman to be "just friends"? Why?

What is the coldest you have ever been?

What was the last thing you got for free?

If you where an alien and you could abduct anyone on earth, who would you abduct and why?

When was the last time you went to church?

Where is the funniest place you have ever fallen asleep.

What is your favorite way to spend a night alone?

What is your favorite quote?

At what point did you life change for the better?



A new get to know you question every day. Join the conversation on facebook.
Fun get to know you questions for all ages home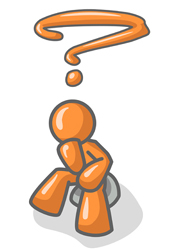 All Questions . . . <<Previous Page -Top Questions- Random Questions -Next Page>>
Page Number -1- -2- -3- -4- -5- -6- -7- -8- -9- -10-
-11- -12- -13- -14- -15- -16- -17- -18- -19- -20-
-21- -22- -23- -24- -25- -26- -27- -28- -29- -30-
Check It Out: Humor : 99 Humorous, amusing and thought provoking questions and ponderables.
You just have to keep trying to do good work, and hope that it leads to more good work. I want to look back on my career and be proud of the work, and be proud that I tried everything. Yes, I want to look back and know that I was terrible at a variety of things. -John Steward