Random questions from the 1000 plus get to know you questions in our library.

Here are 25 Random Get to Know You Questions and Conversation Starters:
What gives you hope for humanity?

Would you ever live in Los Angeles?

What major company would you like to work for?

What American city does not deserve a place on the map? Why?

When was the first time you saw the ocean?

What traditions did your family have?

What do you do for exercise?

Would you use pirated software?

What is your best personality trait?

When was the last time you really needed help?

Does love wear out in time?

Who was the first person who had a crush on you?

What did you do during your childhood summers?

What lessons from the bible can you use today?

What movie can you quote word for word?

Who is there in your life that you would take a bullet for?

If you had the money what charity would you want to start?

What is the story behind one of your scars?

Who do you admire as a leader?

Do you believe it is possible for a man and woman to be "just friends"? Why?

Who do you wish was here?

If you had your own TV network what would you put on it?

What traditional gender roles do you disagree with?

When have you seen Karma at work in your life?



A new get to know you question every day. Join the conversation on facebook.
Fun get to know you questions for all ages home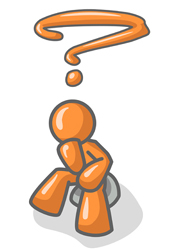 All Questions . . . <<Previous Page -Top Questions- Random Questions -Next Page>>
Page Number -1- -2- -3- -4- -5- -6- -7- -8- -9- -10-
-11- -12- -13- -14- -15- -16- -17- -18- -19- -20-
-21- -22- -23- -24- -25- -26- -27- -28- -29- -30-
Check It Out: Humor : 99 Humorous, amusing and thought provoking questions and ponderables.
A lie gets halfway around the world before the truth has a chance to get its pants on. - Winston S. Churchill