Random questions from the 1000 plus get to know you questions in our library.

Here are 25 Random Get to Know You Questions and Conversation Starters:
Would you download pirated music?

Who is a woman from history that you respect?

Who is there that makes you want to be a better person?

When was the last time you left a bad situation?

How do you express love?

When in your life has a bad experience turned out to be for the best?

What do you "know now" that you wish you "knew then"?

What nickname do you have?

Who taught you to ride a bike?

On scale of 1-10 how strict where your parents?

What is your favorite song from a Disney Movie?

What TV Show fires your imagination?

What is the best home field advantage in sports?

What was the last thing you complained about?

When was the last time you had to speak in public?

If you had to move what city would you like to live in?

What was the address of the house you grew up in?

What would be the easiest foreign country for you to make a living in?

When in your life have you needed an alibi?

What in today's world are you suspicious of?

If you were a criminal master mind, what would be your criminal racket?

If you were going to get a tattoo, what would it be and where?

Who taught you to drive?

Why were you given your name?



A new get to know you question every day. Join the conversation on facebook.
Fun get to know you questions for all ages home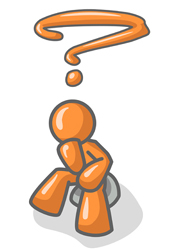 All Questions . . . <<Previous Page -Top Questions- Random Questions -Next Page>>
Page Number -1- -2- -3- -4- -5- -6- -7- -8- -9- -10-
-11- -12- -13- -14- -15- -16- -17- -18- -19- -20-
-21- -22- -23- -24- -25- -26- -27- -28- -29- -30-
Check It Out: Humor : 99 Humorous, amusing and thought provoking questions and ponderables.
If you can count your money, you don't have a billion dollars.