Random questions from the 1000 plus get to know you questions in our library.

Here are 25 Random Get to Know You Questions and Conversation Starters:
What is a good thing happening in your life right now? What makes it good?

What monthly bill do you think is the best value for the money?

When was your life last in balance?

In what way are you superstitious?

Would you be willing to live "off the grid"?

What three adjectives best describe you?

What "red-neck" activity do you like to do?

What is something most people do not know about you?

What is your favorite song from a Broadway musical?

What winter sport have you never done but would like to try?

What do you were for pajamas?

What historical culture fascinates you?

What College/University did you want to attend but did not?

How many e-mails do you get in a day?

What is your best personality trait?

What was the last sporting event you went to?

What was your favorite TV show growing up?

When getting your picture taken, does your smile show your teeth?

If you could ask one person one questions and get a completely honest answer who would it be and what would you ask?

When is it acceptable to lose your temper?

Who was the last person who had a crush on you?

When did you realized that Santa Clause was not real?

What was the first big thing you bought with your own money?

If you had to act your age what behavior would you change?



A new get to know you question every day. Join the conversation on facebook.
Fun get to know you questions for all ages home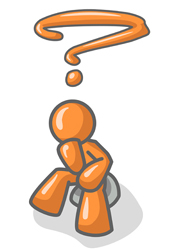 All Questions . . . <<Previous Page -Top Questions- Random Questions -Next Page>>
Page Number -1- -2- -3- -4- -5- -6- -7- -8- -9- -10-
-11- -12- -13- -14- -15- -16- -17- -18- -19- -20-
-21- -22- -23- -24- -25- -26- -27- -28- -29- -30-
Check It Out: Humor : 99 Humorous, amusing and thought provoking questions and ponderables.
- Napolean Bonaparte