Random questions from the 1000 plus get to know you questions in our library.

Here are 25 Random Get to Know You Questions and Conversation Starters:
What story from history inspires you?

What criteria do you think is most important when picking a College or university?

What colors do you like to dress in?

What are the limits in your life?

If you could see 24 hours into the future what would you do with this ability?

What entertainment do you seek out?

When do you expect someone else to pick up the tab?

What was the last thing you donated to a thrift store?

What do you feel strongly enough about to protest?

When in your life have you needed an alibi?

What boys name do you like?

What quality about yourself do you most value?

Is popular music getting better or worse with time?

At what point did you life change for the better?

What is the farthest away from a Starbucks you have ever been?

If you had to act your age what behavior would you change?

What investment opportunity do you feel sorry you missed out on?

What was the fanciest wedding you have ever been to?

What makes you feel safe?

What junk food is your weakness?

What animal makes you smile?

How old where you when you had your first kiss?

How did your father show love?

What is the cheapest price you can ever remember paying for gas?



A new get to know you question every day. Join the conversation on facebook.
Fun get to know you questions for all ages home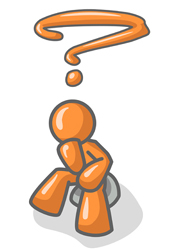 All Questions . . . <<Previous Page -Top Questions- Random Questions -Next Page>>
Page Number -1- -2- -3- -4- -5- -6- -7- -8- -9- -10-
-11- -12- -13- -14- -15- -16- -17- -18- -19- -20-
-21- -22- -23- -24- -25- -26- -27- -28- -29- -30-
Check It Out: Humor : 99 Humorous, amusing and thought provoking questions and ponderables.
The greatest evil which fortune can inflict on men is to endow them with small talents and great ambition. - Marquis De Vauvenargues