Random questions from the 1000 plus get to know you questions in our library.

Here are 25 Random Get to Know You Questions and Conversation Starters:
Would you double you commute if it meant you could double the square footage of your home?

When was a magical moment in your life?

What technology scares you?

Is it ever right to do the wrong thing? Is it ever wrong to do the right thing?

Is there a sport you love to play but hate to watch?

When have you performed for a crowd?

What do you like (did you like) best about being single?

Would you take your bosses job if it was offered to you?

What turns you on creatively, spiritually or emotionally?

When was the first time you went fishing?

If you where on death row, what would you want your last meal to be?

What was the last big risk you took?

When was the last time you were pleasantly surprised by a large corporation?

Have you ever been on tv?

When was the last time you were lost?

Who taught you to ride a bike?

What habit would you like to be able to break?

When was the last time you turned your mobile phone off (not just on silent)?

What is your warmest birthday memory?

What do you think are the characteristics that make a good parent?

How easy would it be for you to take a year off?

When was your best Valentine Day?

If you were to write a novel what would it be about?

When are you most generous?



A new get to know you question every day. Join the conversation on facebook.
Fun get to know you questions for all ages home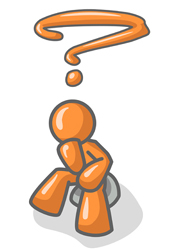 All Questions . . . <<Previous Page -Top Questions- Random Questions -Next Page>>
Page Number -1- -2- -3- -4- -5- -6- -7- -8- -9- -10-
-11- -12- -13- -14- -15- -16- -17- -18- -19- -20-
-21- -22- -23- -24- -25- -26- -27- -28- -29- -30-
Check It Out: Humor : 99 Humorous, amusing and thought provoking questions and ponderables.
Far and away the best prize that life offers is the chance to work hard at work worth doing. - Theodore Roosevelt