Random questions from the 1000 plus get to know you questions in our library.

Here are 25 Random Get to Know You Questions and Conversation Starters:
What is the closest you have come to getting caught cheating?

Where did you go on vacation as a child?

What celebrity irritates you the most?

What is something from your life that is most likely to end up in a museum?

If you could be famous for doing anything, what would you want it to be?

What was the last thing you wasted you money on?

Do you think you lose your temper too often?

Where were you in life 10 years ago?

What was your toughest accomplishment?

What did you do last year for Valentine Day?

Would you volunteer to be one of the first colonists on Mars if it meant you could never return to earth?

What Olympic sport would you like to try?

Do you have any goals that were imposed upon you?

What is the most important room in the house?

What grown-up job did you want to have when you were a child?

What would you like more control over in your life?

How long can you hold a grudge?

If your life was a song, what would the title be?

When was the last time you turned your mobile phone off (not just on silent)?

What is the best home field advantage in sports?

What do you do for exercise?

If you could trade lives with somebody you know, who would it be?

What do you respect about soldiers?

What is the story behind one of your scars?



A new get to know you question every day. Join the conversation on facebook.
Fun get to know you questions for all ages home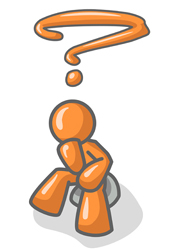 All Questions . . . <<Previous Page -Top Questions- Random Questions -Next Page>>
Page Number -1- -2- -3- -4- -5- -6- -7- -8- -9- -10-
-11- -12- -13- -14- -15- -16- -17- -18- -19- -20-
-21- -22- -23- -24- -25- -26- -27- -28- -29- -30-
Check It Out: Humor : 99 Humorous, amusing and thought provoking questions and ponderables.
You see, my ambition was not to confound the engineering world but simply to create a beautiful piece of art. - Kit Williams