Random questions from the 1000 plus get to know you questions in our library.

Here are 25 Random Get to Know You Questions and Conversation Starters:
What magazine do you look for when you are stuck in the waiting room?

What did you do to get pocket money as a child?

What are the perks of your job?

What book inspires you?

Has a song ever made you cry? What was it?

How important is it to you that you are on time?

Who comes to you for advice?

What is the most generous gift you have ever received?

What have you learned about talking to men vs talking to women?

What do you like to cook?

What do you never what to hear you father say?

What part of your life do you need to take more slowly?

What was the last law you broke?

Have you ever been in a car accident?

What makes you feel young?

What are you grateful for everyday?

What is the worst meal you have ever prepaired?

What do you do to impress someone you are attracted to?

How many text messages do you receive in a day?

What cartoon did you watch growing up?

Do you have any brothers or sisters?

What was your favorite bed time story as a child?

What strenght comes from suffering?

How do you prefer to get bad news?



A new get to know you question every day. Join the conversation on facebook.
Fun get to know you questions for all ages home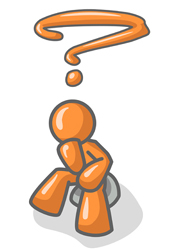 All Questions . . . <<Previous Page -Top Questions- Random Questions -Next Page>>
Page Number -1- -2- -3- -4- -5- -6- -7- -8- -9- -10-
-11- -12- -13- -14- -15- -16- -17- -18- -19- -20-
-21- -22- -23- -24- -25- -26- -27- -28- -29- -30-
Check It Out: Humor : 99 Humorous, amusing and thought provoking questions and ponderables.
The price of anything is the amount of life you exchange for it. - Henry David Thoreau