Random questions from the 1000 plus get to know you questions in our library.

Here are 25 Random Get to Know You Questions and Conversation Starters:
What song typifies the last 24 hours of your life?

What scares you in the dark?

What food is too much work for you to eat?

What cartoon do you still like to watch?

If you could live at any time in history when would it be?

On scale of 1-10 how strict where your parents?

If your life was a song, what would the title be?

If you had to spend the rest of your life eating the food of one country, which one would it be?

What gives you hope for humanity?

What is your favorite Disney Movie?

What is more important than a good night's sleep

When was the longest you had to hold your breath?

Are you annoyed when other people do not "follow the rules" even if it does not effect you?

Who is the black sheep of your family?

What is your idea of heaven?

Where is the scarcest place you have ever traveled to?

How old should a child be when they learn about money?

What story from history inspires you?

What movie provided you with a new perspective?

If you where to go "back to the basics" what would that mean?

What historical culture fascinates you?

Is there a sport you love to play but hate to watch?

If you could go on a vacation anywhere in the US where would it be?

What part of your life do you need to take more slowly?



A new get to know you question every day. Join the conversation on facebook.
Fun get to know you questions for all ages home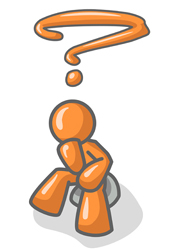 All Questions . . . <<Previous Page -Top Questions- Random Questions -Next Page>>
Page Number -1- -2- -3- -4- -5- -6- -7- -8- -9- -10-
-11- -12- -13- -14- -15- -16- -17- -18- -19- -20-
-21- -22- -23- -24- -25- -26- -27- -28- -29- -30-
Check It Out: Humor : 99 Humorous, amusing and thought provoking questions and ponderables.
I swear, by my life and my love of it, that I will never live for the sake of another man, nor ask another man to live for mine. - Ayn Rand