Random questions from the 1000 plus get to know you questions in our library.

Here are 25 Random Get to Know You Questions and Conversation Starters:
Are you more like your mother or your father?

How do you prefer to get bad news?

When was the last time you felt like you had enough sleep?

What food makes you think of Christmas?

If the money was the same what job at your current company/employer would you want?

How can you make a difference in your community?

How easy would it be for you to take a year off?

How would you describe your investing strategy?

What in your life is more important than money?

What is a small luxury that you treat yourself to?

What job did you have that you would never want to work again?

When was the first time someone close to you died?

When was your last encounter with wildlife?

What was the scarriest moment of your life?

Who is someone that you are sorry that you disrespected?

What is your favorite thing about your dad?

What smell reminds you of home?

In what way are you superstitious?

When was the last time you had to speak in public?

What is the worst song to get stuck in your head?

When did you realized that you were smarter than your parents?

What movie can you watch over and over again?

What song was unique to your family growing up?

When have you had too much of a good thing?



A new get to know you question every day. Join the conversation on facebook.
Fun get to know you questions for all ages home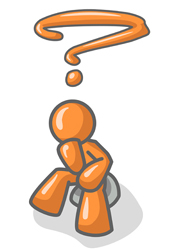 All Questions . . . <<Previous Page -Top Questions- Random Questions -Next Page>>
Page Number -1- -2- -3- -4- -5- -6- -7- -8- -9- -10-
-11- -12- -13- -14- -15- -16- -17- -18- -19- -20-
-21- -22- -23- -24- -25- -26- -27- -28- -29- -30-
Check It Out: Humor : 99 Humorous, amusing and thought provoking questions and ponderables.
There are worse crimes than burning books. One of them is not reading them. - Ray Bradbury