Random questions from the 1000 plus get to know you questions in our library.

Here are 25 Random Get to Know You Questions and Conversation Starters:
In what way are your parents out of date?

How easy would it be for you to take a year off?

How old where you when you learned about death?

Are you affected by jetlag?

What do you think about when there is nothing you have to think about?

How can you make a difference in your community?

When you your last kiss?

How important is it to you that you are on time?

Who taught you to swim?

Which one of your character flaws would you like to improve?

Have you ever had a really unusual job?

How old where you when you got your first computer?

When do you expect someone else to pick up the tab?

What do you remember about your Grandfather?

What book can you read over and over again?

Who is your favorite male movie star?

What do you do for exercise?

Do you have any goals that were imposed upon you?

Why were you given your name?

What is the most important room in the house?

What part of your morning routine do you consider essential?

Do you believe everything happens for a reason?

What acronym is most overused at work?

If you could be any age how old would you be?



A new get to know you question every day. Join the conversation on facebook.
Fun get to know you questions for all ages home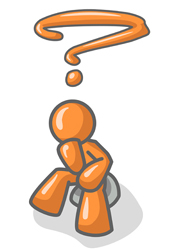 All Questions . . . <<Previous Page -Top Questions- Random Questions -Next Page>>
Page Number -1- -2- -3- -4- -5- -6- -7- -8- -9- -10-
-11- -12- -13- -14- -15- -16- -17- -18- -19- -20-
-21- -22- -23- -24- -25- -26- -27- -28- -29- -30-
Check It Out: Humor : 99 Humorous, amusing and thought provoking questions and ponderables.
If we knew what it was we were doing, it would not be called research, would it – Albert Einstein