Random questions from the 1000 plus get to know you questions in our library.

Here are 25 Random Get to Know You Questions and Conversation Starters:
Who is the best living guitar player?

What magazine do you look for when you are stuck in the waiting room?

What fitness goals do you have?

Who was your first love?

Why do we expect changes in our self but find it hard to accept changes in others?

What is the furthest south you have traveled?

What boys name do you like?

Have you ever had a really unusual job?

What have you learned about talking to men vs talking to women?

What is the most enjoyable thing you family has done together?

If your life was a song, what would the title be?

When did your mouth get you into trouble?

What was the first professional sporting event you went to?

What piece of technology do you not own but would like to?

Are you more comfortable in someone else home if it is messy of very tidy?

What song do you listen to when you are feeling sorry for your self?

Which one of your friend lives the furthest away?

What high brow cultural activity do you like to participate in?

When have you seen Karma at work in your life?

What is the longest you have slept at one time?

Is it ever right to do the wrong thing? Is it ever wrong to do the right thing?

Who was the first person who had a crush on you?

What habit would you like to be able to break?

What do you think is the most difficult sport?



A new get to know you question every day. Join the conversation on facebook.
Fun get to know you questions for all ages home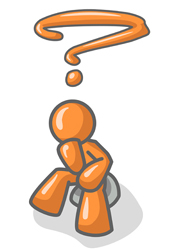 All Questions . . . <<Previous Page -Top Questions- Random Questions -Next Page>>
Page Number -1- -2- -3- -4- -5- -6- -7- -8- -9- -10-
-11- -12- -13- -14- -15- -16- -17- -18- -19- -20-
-21- -22- -23- -24- -25- -26- -27- -28- -29- -30-
Check It Out: Humor : 99 Humorous, amusing and thought provoking questions and ponderables.
People forget; trade is ten times older than farming. - Matt Ridley