Random questions from the 1000 plus get to know you questions in our library.

Here are 25 Random Get to Know You Questions and Conversation Starters:
Would you take your bosses job if it was offered to you?

What makes you lose your inhibitions?

Are you a morning person or a night owl?

Why do we expect changes in our self but find it hard to accept changes in others?

When is it more important to listen than to talk?

What is your definition of living the good life?

What are the most common lies your peer group tells?

Do you think you lose your temper too often?

When was the first time you finished something really big?

What book made you cry?

What do you miss from your childhood?

What is your favorite salty snack?

What exotic pet would you like to have?

Do you believe God has a sense of humor? Why?

What "red-neck" activity do you like to do?

Are you affected by jetlag?

If you could ask God a question what would it be?

What personality quirk will you indulge when you are old?

Does your heart rule your mind or your mind rule your heart?

Are you more like your mother or your father?

When you where a child, what did you want to be when you grew up?

When was the last time you had to vouch for a friend?

What is your favorite book you read as a child?

What would you do if you were invisible for a day?



A new get to know you question every day. Join the conversation on facebook.
Fun get to know you questions for all ages home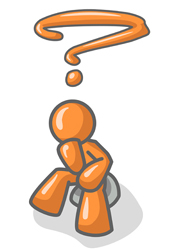 All Questions . . . <<Previous Page -Top Questions- Random Questions -Next Page>>
Page Number -1- -2- -3- -4- -5- -6- -7- -8- -9- -10-
-11- -12- -13- -14- -15- -16- -17- -18- -19- -20-
-21- -22- -23- -24- -25- -26- -27- -28- -29- -30-
Check It Out: Humor : 99 Humorous, amusing and thought provoking questions and ponderables.
I was born with an adult head and a tiny body. Like a Peanuts character. - John Stewart