Random questions from the 1000 plus get to know you questions in our library.

Here are 25 Random Get to Know You Questions and Conversation Starters:
What are you always late for?

When was the last time you said ""You Don't Understand ! ""?

How long can you hold a grudge?

Do you believe a long distance relationship can work?

What bible story do you have trouble with?

Would you rather be able to visit 100 years in the past or 100 years in the future.

What part of your daily routine can you not function without?

Critically speaking, what is the best book ever written?

How easy would it be for you to take a year off?

What do you "know now" that you wish you "knew then"?

If you did not need the money what would you have studied in school?

If you had to move what city would you like to live in?

What is your all time favorite joke?

What was your first bike like?

What is your favorite curse word?

What is the biggest change you have made in your life in the last year?

How did you learn about death?

if you could live in any other country for 2 years where would you go?

What goals do you have for your children?

Do you want to be buried or cremated after you are dead?

When was the last time you climbed a tree?

What was the address of the house you grew up in?

Would you ever want to live in London?

What class in school has proven to be the lease useful?



A new get to know you question every day. Join the conversation on facebook.
Fun get to know you questions for all ages home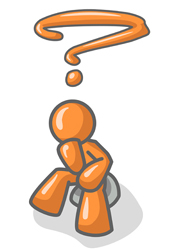 All Questions . . . <<Previous Page -Top Questions- Random Questions -Next Page>>
Page Number -1- -2- -3- -4- -5- -6- -7- -8- -9- -10-
-11- -12- -13- -14- -15- -16- -17- -18- -19- -20-
-21- -22- -23- -24- -25- -26- -27- -28- -29- -30-
Check It Out: Humor : 99 Humorous, amusing and thought provoking questions and ponderables.
The first rule of any technology used in a business is that automation applied to an efficient operation will magnify the efficiency. The second is that automation applied to an inefficient operation will magnify the inefficiency. – Bill Gates