Random questions from the 1000 plus get to know you questions in our library.

Here are 25 Random Get to Know You Questions and Conversation Starters:
When you are stressed out what do you do to relax?

What was the last thing that made you feel like an idiot?

Why did you break-up with your first boyfriend/girlfriend?

What part of your morning routine do you consider essential?

What is the coldest you have ever been?

What was the last peaceful day you had?

Who was your best friend growing up?

How did your mother show love?

How do you like to spend your spare time?

When you where a child, what did you want to be when you grew up?

What is your favorite breakfast food?

What is the most valuable life lesson you learned from your parents?

How do you make a tough decision?

What was the first professional sporting event you went to?

Where do you believe you where before you were born?

What is the most important meal of the day?

What do you do for exercise?

What exotic pet would you like to have?

What was the biggest perk of any job you had?

How important is it to you that you are on time?

Do you believe everything happens for a reason?

Who is your favorite female movie star?

What is the longest you have been without sleeping?

Who was your first love?



A new get to know you question every day. Join the conversation on facebook.
Fun get to know you questions for all ages home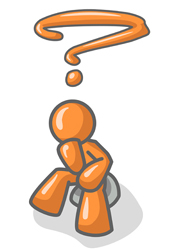 All Questions . . . <<Previous Page -Top Questions- Random Questions -Next Page>>
Page Number -1- -2- -3- -4- -5- -6- -7- -8- -9- -10-
-11- -12- -13- -14- -15- -16- -17- -18- -19- -20-
-21- -22- -23- -24- -25- -26- -27- -28- -29- -30-
Check It Out: Humor : 99 Humorous, amusing and thought provoking questions and ponderables.
Success is to be measured not so much by the position that one has reached in life as by the obstacles which he has overcome. - Booker T Washington