Random questions from the 1000 plus get to know you questions in our library.

Here are 25 Random Get to Know You Questions and Conversation Starters:
If you had the money what charity would you want to start?

When was the last time you felt powerless?

When was the last anti-climatic moment you have experience.

What is the most valuable life lesson you learned from your parents?

Did you ever work at an on campus job? What was it?

What is the furthest north you have traveled?

What was the first thing you ever won?

What is more important than a good night's sleep

When in your life did you say "no" even though you really wanted to say "yes"?

What slang word or phrase is most over used?

Are you a good kisser?

What is your favorite holiday?

What is the closest you have come to getting caught cheating?

How long can you hold a grudge?

If you where offered the job of President would you take it? Why?

Do you get along with your parents?

How did your father show love?

What was the lowest stress job you have had?

What should they have taught you in school but didn't?

What song typifies the last 24 hours of your life?

If you had an extra room in your house what would you use it for?

When was the first time you took responsibility for someone else's mistake?

What can you do today to create the good life for yourself?

When have you been unable to say "I love you too"?



A new get to know you question every day. Join the conversation on facebook.
Fun get to know you questions for all ages home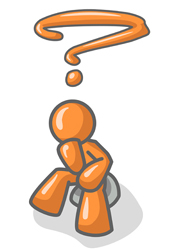 All Questions . . . <<Previous Page -Top Questions- Random Questions -Next Page>>
Page Number -1- -2- -3- -4- -5- -6- -7- -8- -9- -10-
-11- -12- -13- -14- -15- -16- -17- -18- -19- -20-
-21- -22- -23- -24- -25- -26- -27- -28- -29- -30-
Check It Out: Humor : 99 Humorous, amusing and thought provoking questions and ponderables.
I was born on the prairies where the wind blew free and there was nothing to break the light of the sun. I was born where there were no enclosures.