Random questions from the 1000 plus get to know you questions in our library.

Here are 25 Random Get to Know You Questions and Conversation Starters:
When in your life did you say "no" even though you really wanted to say "yes"?

What is your drink of choice?

If you needed someone to act as a character reference for you who would you chose?

What would you consider the most influential book of all time?

What is the longest you have ever waited on hold?

In what ways has your world view evolved?

If you could have lunch with anyone living who would it be?

What book inspires you?

Who is the greatest singer who is no longer living?

What was the first big thing you bought with your own money?

What is the worst song to get stuck in your head?

What gives you hope for humanity?

What TV show is the best to vegg out to?

What food reminds you of your grandmother/grandfather?

If you had to apply a label to yourself, what would it be?

What goals do you have for your children?

Are you a lover or a fighter? Explain.

When you where a child, what did you want to be when you grew up?

What is the story behind one of your scars?

When was the first time you went fishing?

What is something you know you do differently than most people?

What do you remember about your Grandfather?

If you were immortal for a day, what would you do?

What was the most expensive party you have ever been to?



A new get to know you question every day. Join the conversation on facebook.
Fun get to know you questions for all ages home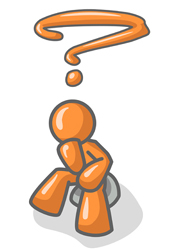 All Questions . . . <<Previous Page -Top Questions- Random Questions -Next Page>>
Page Number -1- -2- -3- -4- -5- -6- -7- -8- -9- -10-
-11- -12- -13- -14- -15- -16- -17- -18- -19- -20-
-21- -22- -23- -24- -25- -26- -27- -28- -29- -30-
Check It Out: Humor : 99 Humorous, amusing and thought provoking questions and ponderables.
For me, survival is the ability to cope with difficulties, with circumstances, and to overcome them. – Nelson Mandela