Random questions from the 1000 plus get to know you questions in our library.

Here are 25 Random Get to Know You Questions and Conversation Starters:
What is your warmest birthday memory?

Are you more like your mother or your father?

What is the most valuable thing in your life?

Who do you love enough to cook or bake for?

What small town would you like to live in?

Do you believe God has a sense of humor? Why?

If you could bring one thing from the 1950's to the present day what would it be?

What grown-up job did you want to have when you were a child?

What do you dislike most about modern life?

What song makes you want to dance?

If you could vacation anywhere in the world, where would it be?

What do you think is the most difficult sport?

If you did not need the money what would you have studied in school?

What singer song-write do you like listening to?

What are two things that you consider yourself to be very good at?

What was the longest you've ever waited in

What do you do for exercise?

What makes you laugh?

Who is the black sheep of your family?

What food have you eaten too much of in your life?

What is the worst song to get stuck in your head?

When was the last time you climbed a tree?

What goals do you have for your work?

When you are stressed out what do you do to relax?



A new get to know you question every day. Join the conversation on facebook.
Fun get to know you questions for all ages home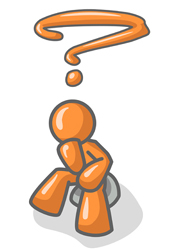 All Questions . . . <<Previous Page -Top Questions- Random Questions -Next Page>>
Page Number -1- -2- -3- -4- -5- -6- -7- -8- -9- -10-
-11- -12- -13- -14- -15- -16- -17- -18- -19- -20-
-21- -22- -23- -24- -25- -26- -27- -28- -29- -30-
Check It Out: Humor : 99 Humorous, amusing and thought provoking questions and ponderables.
Only if you have been in the deepest valley, can you ever know how magnificent it is to be on the highest mountain. - Richard M Nixson