Random questions from the 1000 plus get to know you questions in our library.

Here are 25 Random Get to Know You Questions and Conversation Starters:
What do you love the sound of?

Where is the scarcest place you have ever traveled to?

What monthly bill do you think is the best value for the money?

What is the scariest crowd you have ever been in?

What is your favorite holiday?

What food makes you think of Christmas?

When in your life have you needed an alibi?

What is your favorite song from a Broadway musical?

What is the longest you have slept at one time?

What food did you used to like but now hate?

What book would you like to read?

If you needed a Kidney, who do you think would be willing to donate one to you?

What is the closest you have come to getting caught cheating?

If you could repeal one law what would if be?

What is your favorite song from a Disney Movie?

What is your best personality trait?

What hobby or activity that you not do now but think you might like when you retire?

What is a name that you would never name one of your children?

What goal do you have that you would not share with your parents?

What do you think is the most difficult sport?

What is something you have always wanted to ask wanted to ask your father but never have?

What was your last brush with the law?

What makes a house a home?

What is the furthest south you have traveled?



A new get to know you question every day. Join the conversation on facebook.
Fun get to know you questions for all ages home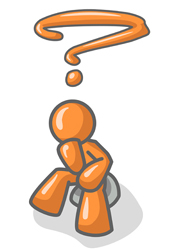 All Questions . . . <<Previous Page -Top Questions- Random Questions -Next Page>>
Page Number -1- -2- -3- -4- -5- -6- -7- -8- -9- -10-
-11- -12- -13- -14- -15- -16- -17- -18- -19- -20-
-21- -22- -23- -24- -25- -26- -27- -28- -29- -30-
Check It Out: Humor : 99 Humorous, amusing and thought provoking questions and ponderables.
Speak softly and carry a big stick. - Theodore Roosevelt