Random questions from the 1000 plus get to know you questions in our library.

Here are 25 Random Get to Know You Questions and Conversation Starters:
Has a song ever made you cry? What was it?

What was the last peaceful day you had?

What is the furthest south you have traveled?

Why do they still make black jellybeans?

When have you felt bad about losing your temper?

How far would you drive to save $20?

What did you do during your childhood summers?

Under what circumstances would you adopt a child?

Is it easier to give help or receive help?

How long can you hold a grudge?

What can a friend do that will make you feel special?

Who is somebody famous that you have met?

What was the best complement you have ever received?

In what area is your life out of balance?

Who would you consider your enemy or rival?

If you where to teach a class what would you teach?

When did you realized that Santa Clause was not real?

How do you make a tough decision?

When you where a child, what did you want to be when you grew up?

What movie provided you with a new perspective?

What was your favorite bed time story as a child?

What is the closest you have come to getting caught cheating?

When was the last time you finished something really big?

When was the last time you witnesses "professional courtesy"?



A new get to know you question every day. Join the conversation on facebook.
Fun get to know you questions for all ages home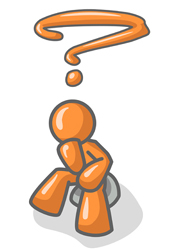 All Questions . . . <<Previous Page -Top Questions- Random Questions -Next Page>>
Page Number -1- -2- -3- -4- -5- -6- -7- -8- -9- -10-
-11- -12- -13- -14- -15- -16- -17- -18- -19- -20-
-21- -22- -23- -24- -25- -26- -27- -28- -29- -30-
Check It Out: Humor : 99 Humorous, amusing and thought provoking questions and ponderables.
Prediction is very difficult, especially about the future. - Neils Bohr