Random questions from the 1000 plus get to know you questions in our library.

Here are 25 Random Get to Know You Questions and Conversation Starters:
When did you display courage?

When in your life did you say "no" even though you really wanted to say "yes"?

What is the funniest gift you have given?

In what way are your parents out of date?

What is your ringtone?

What would you like more control over in your life?

How do you think the world will end?

What meal was your mothers best?

What food is the most fun to eat?

What singer song-write do you like listening to?

What was the last book you read?

Would you download pirated music?

What is the coldest you have ever been?

What room in the house do you most like to spend time in?

What was the best wedding you have ever been to?

What is your favorite picture of yourself?

What goals do you have for your education?

When you where a child, what did you want to be when you grew up?

What can you do to change the world?

What is your dream car?

If you where to teach a class what would you teach?

Who taught you to cook?

What was your most embarrassing hair style?

What do you love about your life?



A new get to know you question every day. Join the conversation on facebook.
Fun get to know you questions for all ages home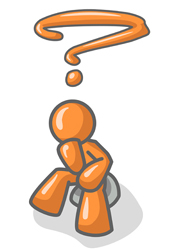 All Questions . . . <<Previous Page -Top Questions- Random Questions -Next Page>>
Page Number -1- -2- -3- -4- -5- -6- -7- -8- -9- -10-
-11- -12- -13- -14- -15- -16- -17- -18- -19- -20-
-21- -22- -23- -24- -25- -26- -27- -28- -29- -30-
Check It Out: Humor : 99 Humorous, amusing and thought provoking questions and ponderables.
The gods had condemned Sisyphus to ceaselessly rolling a rock to the top of a mountain, whence the stone would fall back of its own weight. They had thought with some reason that there is no more dreadful punishment than futile and hopeless labor. - Albert camus