Random questions from the 1000 plus get to know you questions in our library.

Here are 25 Random Get to Know You Questions and Conversation Starters:
When was the first time you finished something really big?

How has the internet affected you life?

What bible story do you have trouble with?

What are you grateful for today?

What song do you love to dance to?

How many e-mails are sitting in your inbox?

If you could change careers tomorrow what would you do?

What was the lowest stress job you have had?

What is your favorite thing about spring?

If you could see any deceased musician perform who would you chose?

What are you looking forward to this weekend?

What cause are you willing to fight for?

What smell reminds you of home?

What was your New Year's resolution this year? How long did it take you to break it?

What children's TV Show is the hardest to watch?

If you could spend five minutes with the president what would you talk about?

If you had to apply a label to yourself, what would it be?

What is your favorite thing about winter?

When do you expect someone else to pick up the tab?

What is the best cookie you have ever eaten?

What in today's society do you feel should be free but is not?

Do you get along with your parents?

What was the first thing you ever won?

What book inspires you?



A new get to know you question every day. Join the conversation on facebook.
Fun get to know you questions for all ages home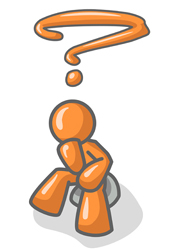 All Questions . . . <<Previous Page -Top Questions- Random Questions -Next Page>>
Page Number -1- -2- -3- -4- -5- -6- -7- -8- -9- -10-
-11- -12- -13- -14- -15- -16- -17- -18- -19- -20-
-21- -22- -23- -24- -25- -26- -27- -28- -29- -30-
Check It Out: Humor : 99 Humorous, amusing and thought provoking questions and ponderables.
Here's to alcohol, the cause of—and solution to—all lifes problems. – Homer Simpson