Random questions from the 1000 plus get to know you questions in our library.

Here are 25 Random Get to Know You Questions and Conversation Starters:
What vegetable do you hate?

What song typifies the 70's?

If you could have a drink with someone from history who would it be?

Is popular music getting better or worse with time?

What song do you have memorized?

What comic strip do you like to read?

What political 3rd party do you sympathise with ?

What did you have for Sunday dinner growing up?

How would you explain love to somebody who had never heard of it before?

Did you ever want to change your name? If is to what?

Do you believe in God?

What is your favorite condiment?

If you had a 60 second Super Bowl advertisement what would you want to show a billion people?

If you had a time machine and you could go back and change anything, what would it be?

When in your life have you been shown mercy?

What biblical name do you like?

What song defines your childhood?

Are you a morning person or a night owl?

What was your New Year's resolution this year? How long did it take you to break it?

What cartoon do you still like to watch?

What is love?

How did you make it through school?

What exotic pet would you like to have?

Is there a food you hope you never eat again?



A new get to know you question every day. Join the conversation on facebook.
Fun get to know you questions for all ages home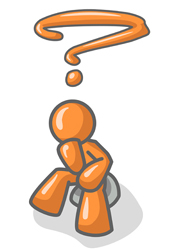 All Questions . . . <<Previous Page -Top Questions- Random Questions -Next Page>>
Page Number -1- -2- -3- -4- -5- -6- -7- -8- -9- -10-
-11- -12- -13- -14- -15- -16- -17- -18- -19- -20-
-21- -22- -23- -24- -25- -26- -27- -28- -29- -30-
Check It Out: Humor : 99 Humorous, amusing and thought provoking questions and ponderables.
Not believing in force is the same as not believing in gravity. -Leon Trotsky