Random questions from the 1000 plus get to know you questions in our library.

Here are 25 Random Get to Know You Questions and Conversation Starters:
What do you dislike most about modern life?

What celebrity irritates you the most?

Would you rather be hungry or thirsty?

Would you download pirated music?

If you had one wish, what would it be?

What do you think are the characteristics that make a good pet?

What is something you have that you want to share?

What do you never what to hear you father say?

What was the last thing you complained about?

On a scale of 1 to 10, how happy are you with your life right now?

If you had a year off with pay, what would you do?

What was the last big risk you took?

When was the last time you had a true "midnight snack"?

What is your favorite quote?

When did you realized that Santa Clause was not real?

What monthly bill do you think is the best value for the money?

When was the first time someone close to you died?

What is the last thing in your life that went according to plan?

What was something that you could find 10 years ago but cannot find now?

What was the lowest stress job you have had?

What is the difference between being wealthy and being rich?

If you were going to get a tattoo, what would it be and where?

What in life do you "just know"?

How old where you when you had your first kiss?



A new get to know you question every day. Join the conversation on facebook.
Fun get to know you questions for all ages home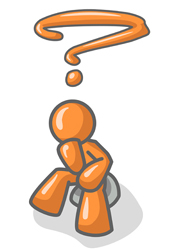 All Questions . . . <<Previous Page -Top Questions- Random Questions -Next Page>>
Page Number -1- -2- -3- -4- -5- -6- -7- -8- -9- -10-
-11- -12- -13- -14- -15- -16- -17- -18- -19- -20-
-21- -22- -23- -24- -25- -26- -27- -28- -29- -30-
Check It Out: Humor : 99 Humorous, amusing and thought provoking questions and ponderables.
Character is power. - Booker T Washington