Random questions from the 1000 plus get to know you questions in our library.

Here are 25 Random Get to Know You Questions and Conversation Starters:
What small business would you like to start?

Which one of your friend lives the closest to you?

Who is your favorite female movie star?

What grown-up job did you want to have when you were a child?

What do you have an irrational fear of?

When was the first time you finished something really big?

When was the last time you played Truth or Dare?

What is something you have that you want to share?

What was your first car?

Where is the highest you have been and not in an airplane?

What are you always late for?

What food did you love as a child but do not eat now?

Have you ever been caught cheating?

What color underwear are you wearing

When was the worst Valentine Day?

When you are under stress, do you prefer to be alone or do you seek comfort in friends?

What scares you in the dark?

What is the habit you are proudest of breaking?

What sports team do you love to see lose?

Where is your family blood line from?

What is your bedtime?

What is the strangest food you have ever eaten?

How do you know when you are in love?

What is the prettiest city you have ever been to?



A new get to know you question every day. Join the conversation on facebook.
Fun get to know you questions for all ages home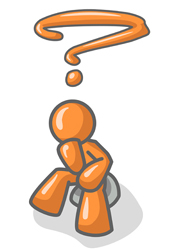 All Questions . . . <<Previous Page -Top Questions- Random Questions -Next Page>>
Page Number -1- -2- -3- -4- -5- -6- -7- -8- -9- -10-
-11- -12- -13- -14- -15- -16- -17- -18- -19- -20-
-21- -22- -23- -24- -25- -26- -27- -28- -29- -30-
Check It Out: Humor : 99 Humorous, amusing and thought provoking questions and ponderables.
f any man seeks for greatness, let him forget greatness and ask for truth, and he will find both. - Horace Mann