Random questions from the 1000 plus get to know you questions in our library.

Here are 25 Random Get to Know You Questions and Conversation Starters:
If you had a ton of money how would it corrupt you?

What was the last thing you donated to a thrift store?

What makes you feel old?

What is the worst air travel experience you have ever had?

Who is the greatest singer who is no longer living?

When was the last "back to nature" experience you have had?

What is the biggest change you have made in your life in the last year?

What class in school has proven to be the lease useful?

When have you had an enlightening moment?

Why do we expect changes in our self but find it hard to accept changes in others?

If you could be famous for doing anything, what would you want it to be?

What song makes is the best song for a road trip?

How much privacy would you like?

What was the last thing that you lost and later found?

Have you ever been stung by a bee?

In hindsight, what was a bad financial decision you made?

Do you believe a long distance relationship can work?

Who taught you to cook?

What would you do if you had a million dollars?

Have you ever been mentioned in the newspaper?

What restaurant do you love even though you know you shouldn't?

Would you ever live in Los Angeles?

Do you like short or long hair on someone of the opposite sex?

What was your first car?



A new get to know you question every day. Join the conversation on facebook.
Fun get to know you questions for all ages home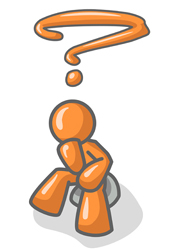 All Questions . . . <<Previous Page -Top Questions- Random Questions -Next Page>>
Page Number -1- -2- -3- -4- -5- -6- -7- -8- -9- -10-
-11- -12- -13- -14- -15- -16- -17- -18- -19- -20-
-21- -22- -23- -24- -25- -26- -27- -28- -29- -30-
Check It Out: Humor : 99 Humorous, amusing and thought provoking questions and ponderables.
If you think your boss is stupid, remember: you wouldn't have a job if he was any smarter. - John Gotti