Random questions from more than 500 Life Lessons questions.
Top Questions- Reload Random Questions
The Life Lessons Questions are a different set of questions than the Get To Know You questions. There is some significant overlap between the questions. Some of these questiosn will be less meaningful taken out of context. Here are some random questions taken from the Life Lessons set.
Here are 20 Random Life Lesson Questions :
What do you think the afterlife is like?

How strict do you think parents should be?

What does the family division of labor look like?

When was the first time you had your heart broken?

Would you accept the gift of being able to read other peoples mind if it meant that you could never turn it off?

When was the first time you say the ocean?

What experience do you have in this field?

What sacrifice is the person willing to make to ensure the loan gets repaid?

Do you consider yourself successful?

If you could kiss anyone one in this room who would it be?

when was the first time you got stitches?

What physical features do you look at on other girls?

What do you worry about late at night?

If the money was the same what job at your current company/employer would you want?

If you knew the world was ending in 2012, what would you do differently?

Would you rather do without toilet paper or tooth paste?

Why do we wash towels?  Aren't we clean when we use them?

Why does a round pizza come in a square box?

What would cause you to marry your ex-girlfriend?

What food do you hate?


Fun get to know you questions for all ages home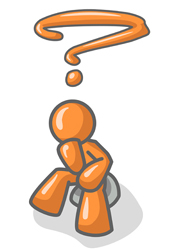 <<Previous Page -Top Questions- Random Questions- -Reload This Page




Check It Out: Humor : 99 Humorous, amusing and thought provoking questions and ponderables.

A teacher who is attempting to teach without inspiring the pupil with a desire to learn is hammering on cold iron. - Horac Man