Random questions from more than 500 Life Lessons questions.
Top Questions- Reload Random Questions
The Life Lessons Questions are a different set of questions than the Get To Know You questions. There is some significant overlap between the questions. Some of these questiosn will be less meaningful taken out of context. Here are some random questions taken from the Life Lessons set.
Here are 20 Random Life Lesson Questions :
If you could ask God a question what would it be?

How does a Real Estate company sell its office without causing confusion?

What do you do to let someone that you are interested in know that you like him/her?

What do you feel you do that is the most helpful to the family?

What was the last vacation you went on?

What slang word or phrase is most over used?

What lesson do you think you can teach your brother/sister?

Would you rather have an extra hour every day or have $40 given to you free and clear every day?

What fitness goals do you have?

What is your favorite thing about summer?

What are the risks of terrorism, kidnapping, crime and other safety concerns?

What unresolved issues do you have with your parents?

If you could live in any other country for two years where would you go?

What part of your moring rountine can you not get allong with out?

What sports do you love to play?

When was the first time you experience stage fright?

Would you rather have an extra finger or lose a finger?

If you could go out on a date with anyone in this room who would it be?

When was the first time you finished something really big?

Which one of your friends home do you most like to go to? Why?


Fun get to know you questions for all ages home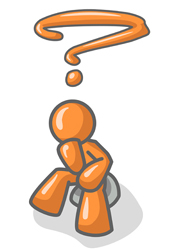 <<Previous Page -Top Questions- Random Questions- -Reload This Page




Check It Out: Humor : 99 Humorous, amusing and thought provoking questions and ponderables.

The thought of being president frightens me. I do not think I want the job. - Ronald Regan