Random questions from more than 500 Life Lessons questions.
Top Questions- Reload Random Questions
The Life Lessons Questions are a different set of questions than the Get To Know You questions. There is some significant overlap between the questions. Some of these questiosn will be less meaningful taken out of context. Here are some random questions taken from the Life Lessons set.
Here are 20 Random Life Lesson Questions :
What have you learned from mistakes on the job?

What emotional walls do you still have up?

What was your first business venture?

Where do the two of you prioritize your cars?

Where will the payment for the wedding come from?

What was the first concert you went to see?

Under what circumstances would you go to a strip club?

f you could bring one thing from the 1950's to the present day what would it be?

Is the industry growing or shrinking?

What kind of person would you refuse to work with?

What family traditions are important to you that you are willing to sacrifice?

Why did you leave your last job?

What was your favorite toy as a child?

What goals do you have for your education?

Assuming that the pay is the same would you rather work as a statistician or as a childrens entertainer performing for kids under five years old?

When is it acceptable to lose your temper?

If you were the opposite sex for one day, what would you look like and what would you do?

Did you ever want to change your name? If is to what?

What monthly bill do you think is the best value for the money?

What medical conditions do each of you have?


Fun get to know you questions for all ages home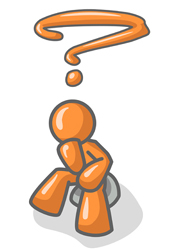 <<Previous Page -Top Questions- Random Questions- -Reload This Page




Check It Out: Humor : 99 Humorous, amusing and thought provoking questions and ponderables.

I let no man drag me down so low as to make me hate him. - Booker T Washington