Random questions from more than 500 Life Lessons questions.
Top Questions- Reload Random Questions
The Life Lessons Questions are a different set of questions than the Get To Know You questions. There is some significant overlap between the questions. Some of these questiosn will be less meaningful taken out of context. Here are some random questions taken from the Life Lessons set.
Here are 20 Random Life Lesson Questions :
When have you seen Karma at work in your life?

Who is your smartest friend? Why do you think so?

Why is the man who invests all your money called a broker?

Would you rather have a boring repetitive job that paid $90,000/year or an engaging job that you really enjoy but it pays $45,000/year?

What room in the house do you most like to spend time in?

When have you seen sexual harassment in the work placement?

If you could be any fictional character, who would you choose?

What is the most important room in the house?

Who are you in Debt to? What do you owe them?

How do you feel about home school?

If a vacuum cleaner really sucks, is that good?

What decisions need to be made jointly?

What do you remember about your first day of school?

Will your credit cards work?

Would you rather communicate only by text message for the next four days or eat nothing but Mac & Cheese for the next three weeks?

What law is your peer group most likely to break?

What is the career path?

If you had to trade girlfriends with another player who would you pick?

Where will you spend holidays?

Where do you want to live near term ?


Fun get to know you questions for all ages home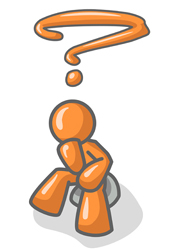 <<Previous Page -Top Questions- Random Questions- -Reload This Page




Check It Out: Humor : 99 Humorous, amusing and thought provoking questions and ponderables.

Here's to alcohol, the cause of—and solution to—all lifes problems. – Homer Simpson