Random questions from the 1000 plus get to know you questions in our library.

Here are 25 Random Get to Know You Questions and Conversation Starters:
What is the worst meal you have ever prepaired?

How old is too old?

What would you like more control over in your life?

What is your dream car?

If you talked in your sleep what secrets are you afraid you might reveal?

What would you do if you were invisible for a day?

What is something you have always wanted to ask wanted to ask your mother but never have?

What quality about yourself do you most value?

Where were you on September 11th 2001?

Who was your favorite teacher?

What is your favorite day of the week?

In what way are you superstitious?

Is there a child you looks up to you?

How did your father show love?

When was the last time you faked being sick?

What disease frightens you?

What is the most valuable thing in your life?

What was the last law you broke?

What did you have for Sunday dinner growing up?

Do you feel you have a purpose or calling in life?

When you are under stress, do you prefer to be alone or do you seek comfort in friends?

If you had the money what charity would you want to start?

What small town would you like to live in?

What can you do to change the world?



A new get to know you question every day. Join the conversation on facebook.
Fun get to know you questions for all ages home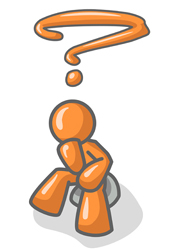 All Questions . . . <<Previous Page -Top Questions- Random Questions -Next Page>>
Page Number -1- -2- -3- -4- -5- -6- -7- -8- -9- -10-
-11- -12- -13- -14- -15- -16- -17- -18- -19- -20-
-21- -22- -23- -24- -25- -26- -27- -28- -29- -30-
Check It Out: Humor : 99 Humorous, amusing and thought provoking questions and ponderables.
Hearing voices no one else can hear isn't a good sign, even in the wizarding world. - J K Rowling