Truth or Dare (Random Dares)
Random jaw dropping dares, they are funny and engaging if somewhat embarrassing dares. The dares outlined here can be used alone to play the game or can be used as a launching point to create your own challenges. These dares are designed to address groups of teens through adults. There is no blatantly adult content but it is not suitable for younger players.
I dare you to ... reload this page
Shake a strangers hand and refuse to let go.

Have another player draw a mustache on you using catsup, mustarded or some other food item. You cannot wipe it off but you can lick it off or have another player lick it off.

Perform an interpretive dance without the aid of any music.

Ride another player like a horse and do your best & loudest "YeeeHawww"

Get on all four and howl and bark at another player anytime they move or speak for the next 3 rounds.

Do an impression of another player. Continue until someone is able to guess who you are impersonating.

Put on a blindfold and feel another players face, see if you can guess who it is buy touch alone.

Call someone for your past that you have wronged and apologize to them.

Put a blindfold on yourself then select two other players. Remove one minor article of clothing form each player and put it on the other player.

Dip you finger in peanut butter and have another player lick it off.

Poke someone you do not know on facebook

Have another player tie or tape your hands together for a minimum of the next three rounds. You must select a dare before you can be untied.

Talk for 90 seconds without stopping or using the word "um"

You have to remain perfectly sill for one minute. Meanwhile another player is going to attempt to get you to move buy whatever means he/she can think of.

Have the player on your right sit on your lap for the next two rounds.

Say the alphabet backwards. You have 30 seconds if you cannot do it, you must preformed two more dares.

Speak in Shakespearean English for the next 5 rounds.

Login to your favorite video game and allow another player to do whatever that what with you account for 3 minutes.

For the rest of the night begin everything you say with "All hail Queen Nefertiti."

Select another player and describe in detail what you would have them do if they were your slave for the next hour. What would you have them do? (The selected player must then accept or reject the offer to become your slave.)



Join the conversation on facebook.
Other Truth or Dare Resources
Truth or Dare Question for Fun and Profit (All Truth or Dare questions)
20 Random Truth or Dare Questions
50 questions guaranteed to embarrass any adult.
20 Most Popular Truth or Dare Questions
20 Funny Truth or Dare Questions for Girls
20 Embarrassing Truth or Dare Questions for Boys
100 Exciting and Slightly Awkward Dares
20 Embarrassing Random Dares
20 Most Popular Dares for Truth or Dare Questions
Play Truth or Dare with the Truth or Dare Starter Game
You may also want to look at our truth or dare game page.
Fun get to know you questions for all ages home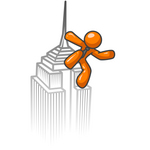 <<Previous Page - Random Dares

13 Questions to ask and answer before you loan anyone money

Economic progress, in capitalist society, means turmoil. - Joseph A. Schumpeter