Truth or Dare (Random Dares)
Random jaw dropping dares, they are funny and engaging if somewhat embarrassing dares. The dares outlined here can be used alone to play the game or can be used as a launching point to create your own challenges. These dares are designed to address groups of teens through adults. There is no blatantly adult content but it is not suitable for younger players.
I dare you to ... reload this page
Clasp your hands behind your back. Have another player feed you from their hands. The use of utensils is not allowed.

Blow a raspberry on the stomach of another player

Start an annoying email promising good luck and riches or disaster and sorrow is they forward it on to 10 friends. You must then email it to 10 friends who are not playing with you.

Tell the group where you are ticklish and have another player tickle you

Boomerang Dare. For the rest of the game you must perform any dare you challenge another player with.

For the rest of the evening wear a bicycle helmet. If a helmet is unavailable enlist the other players to help you fashion one out of cardboard, foil or whatever is available.

Talk for 90 seconds without stopping or using the word "um"

Turn one article of your clothing inside out.

Post a picture of your self on Hot or Not

Have another player write the name of their first love on your forehead.

Put lipstick on another player but you are not allowed to use your hands.

See how many ice cubes you can fit in your mouth at one time.

Say the alphabet backwards. You have 30 seconds if you cannot do it, you must preformed two more dares.

Act out a TV commercial of your choosing. Enlist the help of other players as needed but you cannot tell which

Hand your cell phone to another player and let them text anything they want to any single contact.

Place your hand on another players shoulder and keep it there for the next three rounds.

Put your fingers in your ear then pull it out and lick them both.

You must respond to any quest with "You bet, Governor" for the next 3 rounds.

Sit astride another players back or lap and peddle as if riding a bicycle. Pantomime an entire Tour de France style bicycle race complete with hill assents, passing other players and a triumphant finish. The performance should last at least two minutes.

Become the slave of another player of your choosing for 10 minutes.



Join the conversation on facebook.
Other Truth or Dare Resources
Truth or Dare Question for Fun and Profit (All Truth or Dare questions)
20 Random Truth or Dare Questions
50 questions guaranteed to embarrass any adult.
20 Most Popular Truth or Dare Questions
20 Funny Truth or Dare Questions for Girls
20 Embarrassing Truth or Dare Questions for Boys
100 Exciting and Slightly Awkward Dares
20 Embarrassing Random Dares
20 Most Popular Dares for Truth or Dare Questions
Play Truth or Dare with the Truth or Dare Starter Game
You may also want to look at our truth or dare game page.
Fun get to know you questions for all ages home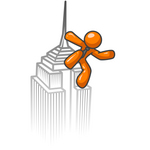 <<Previous Page - Random Dares

30 Moral Quandaries, questions to make you think.

An associate producer is the only guy in Hollywood who will associate with a producer. - Fred Allen