Truth or Dare (Random Dares)
Random jaw dropping dares, they are funny and engaging if somewhat embarrassing dares. The dares outlined here can be used alone to play the game or can be used as a launching point to create your own challenges. These dares are designed to address groups of teens through adults. There is no blatantly adult content but it is not suitable for younger players.
I dare you to ... reload this page
Recruit another player to play the role of your ex-boyfriend/girlfriend you must then re-enact your breakup?

See how many ice cubes you can fit in your mouth at one time.

Pick a player and make them laugh by whatever means you can. If you cannot make them laugh in 30 seconds you perform a second dare.

Update your facebook or other social media status to read looking to engage the services of a professional matchmaker.

Login to your favorite video game and allow another player to do whatever that what with you account for 3 minutes.

Bite another players fingernail.

Eat three bites of dog/cat food.

Sing everything you say for the next 5 minutes.

Turn one article of your clothing inside out.

Talk for 90 seconds without stopping or using the word "um"

Go down into the splits for as far as you can and hold it as long as you can

Tuck in your shirt and drop an ice cube down your front. You must then perform a break dance until the ice cube shakes out or melts.

Take an item of food from the refrigerator and kiss it passionately for 90 seconds.

Get down on your knees and pray for the group.

Have the player on your right sit on your lap for the next two rounds.

Brush another players teeth.

Touch your nose with your tongue. If you are unable to do this you must touch another players nose with your tongue.

Tape two paper/plastic cups to the front of your shirt.

Put on a blindfold and sniff another player's feet. See if you can identify them by smell alone.

Slow dance with another player for the next two rounds.



Join the conversation on facebook.
Other Truth or Dare Resources
Truth or Dare Question for Fun and Profit (All Truth or Dare questions)
20 Random Truth or Dare Questions
50 questions guaranteed to embarrass any adult.
20 Most Popular Truth or Dare Questions
20 Funny Truth or Dare Questions for Girls
20 Embarrassing Truth or Dare Questions for Boys
100 Exciting and Slightly Awkward Dares
20 Embarrassing Random Dares
20 Most Popular Dares for Truth or Dare Questions
Play Truth or Dare with the Truth or Dare Starter Game
You may also want to look at our truth or dare game page.
Fun get to know you questions for all ages home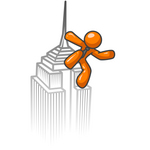 <<Previous Page - Random Dares

Colorados Best, A collection on the unique and interesting things found Only in Colorado

I let no man drag me down so low as to make me hate him. - Booker T Washington