Truth or Dare (Random Dares)
Random jaw dropping dares, they are funny and engaging if somewhat embarrassing dares. The dares outlined here can be used alone to play the game or can be used as a launching point to create your own challenges. These dares are designed to address groups of teens through adults. There is no blatantly adult content but it is not suitable for younger players.
I dare you to ... reload this page
Put on a blindfold and feel another players face, see if you can guess who it is buy touch alone.

Have another player select a food from the kitchen for you to eat without the uses of your hands. (The messier the better.)

Have another player paint the toenails on only your left foot. (if no nail polish is available use something else like pen, marker, or ketchup)

Take off your shoe and suck on one of your toes. If you are unable to suck on your own toe you must suck on another players toe.

Act out a TV commercial of your choosing. Enlist the help of other players as needed but you cannot tell which

Slow dance with another player for the next two rounds.

Recruit another player to play the role of your ex-boyfriend/girlfriend you must then re-enact your breakup?

Go outside and run around, while screaming "I have lost my voice, please help me find it".

Login to your favorite video game and allow another player to do whatever that what with you account for 3 minutes.

Have another player draw a mustache on you using catsup, mustarded or some other food item. You cannot wipe it off but you can lick it off or have another player lick it off.

Ask a complete stranger for a hug?

Blow a raspberry on the stomach of another player

Have the player on your right sit on your lap for the next two rounds.

Do three different yoga positions. Get input from the group on your form and stance.

Pick a player and make them laugh by whatever means you can. If you cannot make them laugh in 30 seconds you perform a second dare.

Put on a blindfold and have three other players blow in your ear. See if you can guess who each is.

Go down into the splits for as far as you can and hold it as long as you can

Dip you finger in peanut butter and have another player lick it off.

Place both your hands in another players pockets and keep them there for 15 minutes. You must each perform a dare before you are allowed to remove them.

Lie down on the floor and have another player sit on you for the next round.



Join the conversation on facebook.
Other Truth or Dare Resources
Truth or Dare Question for Fun and Profit (All Truth or Dare questions)
20 Random Truth or Dare Questions
50 questions guaranteed to embarrass any adult.
20 Most Popular Truth or Dare Questions
20 Funny Truth or Dare Questions for Girls
20 Embarrassing Truth or Dare Questions for Boys
100 Exciting and Slightly Awkward Dares
20 Embarrassing Random Dares
20 Most Popular Dares for Truth or Dare Questions
Play Truth or Dare with the Truth or Dare Starter Game
You may also want to look at our truth or dare game page.
Fun get to know you questions for all ages home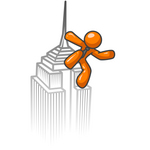 <<Previous Page - Random Dares

How to talk to a boy, in 4 easy steps

Ah, the patter of little feet around the house. There's nothing like having a midget for a butler. - W. C. Fields