Truth or Dare (Random Dares)
Random jaw dropping dares, they are funny and engaging if somewhat embarrassing dares. The dares outlined here can be used alone to play the game or can be used as a launching point to create your own challenges. These dares are designed to address groups of teens through adults. There is no blatantly adult content but it is not suitable for younger players.
I dare you to ... reload this page
Dip you finger in peanut butter and have another player lick it off.

Lie down on the floor and have another player sit on you for the next round.

Place your hand on another players shoulder and keep it there for the next three rounds.

Go to the bathroom and change, you must "go commando" for the rest of the game.

Bite another players fingernail.

Login to your favorite video game and allow another player to do whatever that what with you account for 3 minutes.

Put your fingers in your ear then pull it out and lick them both.

Have another player tie or tape your hands together for a minimum of the next three rounds. You must select a dare before you can be untied.

Put a blindfold on yourself then select two other players. Remove one minor article of clothing form each player and put it on the other player.

Boomerang Dare. For the rest of the game you must perform any dare you challenge another player with.

Have another player select a food from the kitchen for you to eat without the uses of your hands. (The messier the better.)

Go to the neighbors and ask to borrow an umbrella

Turn one article of your clothing inside out.

Speak Like Elmer Fudd for the next three rounds.

Abandon your inner monolog and say everything that comes into your mind for the next ten minutes.

Become the slave of another player of your choosing for 10 minutes.

See how many ice cubes you can fit in your mouth at one time.

Do your best impress of a famous person for the next 5 minutes.

Act out a TV commercial of your choosing. Enlist the help of other players as needed but you cannot tell which

Sing the theme song from any TV show.



Join the conversation on facebook.
Other Truth or Dare Resources
Truth or Dare Question for Fun and Profit (All Truth or Dare questions)
20 Random Truth or Dare Questions
50 questions guaranteed to embarrass any adult.
20 Most Popular Truth or Dare Questions
20 Funny Truth or Dare Questions for Girls
20 Embarrassing Truth or Dare Questions for Boys
100 Exciting and Slightly Awkward Dares
20 Embarrassing Random Dares
20 Most Popular Dares for Truth or Dare Questions
Play Truth or Dare with the Truth or Dare Starter Game
You may also want to look at our truth or dare game page.
Fun get to know you questions for all ages home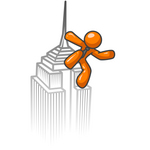 <<Previous Page - Random Dares

The best humorous and funny questions, 101 ponderable questions

Associate yourself with people of good quality, for it is better to be alone than in bad company. - Booker T Washington