Truth or Dare (Random Dares)
Random jaw dropping dares, they are funny and engaging if somewhat embarrassing dares. The dares outlined here can be used alone to play the game or can be used as a launching point to create your own challenges. These dares are designed to address groups of teens through adults. There is no blatantly adult content but it is not suitable for younger players.
I dare you to ... reload this page
Pick your nose and show the results to the group?

Become the slave of another player of your choosing for 10 minutes.

Speak in Shakespearean English for the next 5 rounds.

Brush your teeth and drink a glass or orange juice. If a tooth brush is not available get creative and use a carrot or some other item.

Take a marker and draw a circle around your physical feature you are the most self conscious about.

Post "just finished watching sesame street and I think big bird is pregnant." to your facebook status

Change your email signature to read "proud servant of Xena Warrior Princess" Keep it that way for 24 hours.

Have another player draw a pair of lips around your belly-button.

Do a head-stand or a hand stand for 60 seconds.

Boomerang Dare. For the rest of the game you must perform any dare you challenge another player with.

Get down on your knees and pray for the group.

Start an annoying email promising good luck and riches or disaster and sorrow is they forward it on to 10 friends. You must then email it to 10 friends who are not playing with you.

Have another player draw a mustache on you using catsup, mustarded or some other food item. You cannot wipe it off but you can lick it off or have another player lick it off.

You must respond to any quest with "You bet, Governor" for the next 3 rounds.

Use a seductive voice to tell another player about one of your turn offs

Lie down on the floor and have another player sit on you for the next round.

Call Wal-Mart and ask if you can use their dressing room to try on a pair of jeans you received as a gift.

Take off your shoe and suck on one of your toes. If you are unable to suck on your own toe you must suck on another players toe.

Stand facing another player. Each player must reach out toward the other player and get as close as possible to the other player with out touching them. The player who first touches the other player must answer a penalty truth question.

Act out a TV commercial of your choosing. Enlist the help of other players as needed but you cannot tell which



Join the conversation on facebook.
Other Truth or Dare Resources
Truth or Dare Question for Fun and Profit (All Truth or Dare questions)
20 Random Truth or Dare Questions
50 questions guaranteed to embarrass any adult.
20 Most Popular Truth or Dare Questions
20 Funny Truth or Dare Questions for Girls
20 Embarrassing Truth or Dare Questions for Boys
100 Exciting and Slightly Awkward Dares
20 Embarrassing Random Dares
20 Most Popular Dares for Truth or Dare Questions
Play Truth or Dare with the Truth or Dare Starter Game
You may also want to look at our truth or dare game page.
Fun get to know you questions for all ages home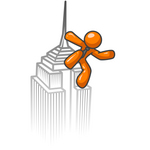 <<Previous Page - Random Dares

13 Questions to ask and answer before you loan anyone money

The thing I want more than anything else? I want to have children. I used to feel for every child I had, I would adopt another. - Marlyn Monroe