Truth or Dare (Random Dares)
Random jaw dropping dares, they are funny and engaging if somewhat embarrassing dares. The dares outlined here can be used alone to play the game or can be used as a launching point to create your own challenges. These dares are designed to address groups of teens through adults. There is no blatantly adult content but it is not suitable for younger players.
I dare you to ... reload this page
Remove another players shoes and socks with out using your hands.

Select two other players to dance the "can-can" with

Post a picture of your self on Hot or Not

Pick your nose and show the results to the group?

Recruit another player to play the role of your ex-boyfriend/girlfriend you must then re-enact your breakup?

Get down on your knees and pray for the group.

Put on a blindfold and slow dance with a player. See if you can guess who it is by touch alone.

Deliver a 3-5 minute lecture entitled "flirting for the modern teenager". Be sure to include diagrams and demonstrations. Uses the other players to demonstrate your points.

Get on all four and howl and bark at another player anytime they move or speak for the next 3 rounds.

Pound your chest and do your best Tarzan yell.

Ask a complete stranger for a hug?

Take a marker and draw a circle around your physical feature you are the most self conscious about.

Hand your cell phone to another player and let them text anything they want to any single contact.

Eat three bites of dog/cat food.

Have the player on your right sit on your lap for the next two rounds.

Call someone for your past that you have wronged and apologize to them.

Speak in rhyme for the next 5 rounds.

Have another player tie or tape your hands together for a minimum of the next three rounds. You must select a dare before you can be untied.

Do everything in slow-motion for three rounds.

Post "just finished watching sesame street and I think big bird is pregnant." to your facebook status



Join the conversation on facebook.
Other Truth or Dare Resources
Truth or Dare Question for Fun and Profit (All Truth or Dare questions)
20 Random Truth or Dare Questions
50 questions guaranteed to embarrass any adult.
20 Most Popular Truth or Dare Questions
20 Funny Truth or Dare Questions for Girls
20 Embarrassing Truth or Dare Questions for Boys
100 Exciting and Slightly Awkward Dares
20 Embarrassing Random Dares
20 Most Popular Dares for Truth or Dare Questions
Play Truth or Dare with the Truth or Dare Starter Game
You may also want to look at our truth or dare game page.
Fun get to know you questions for all ages home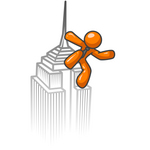 <<Previous Page - Random Dares

13 Questions to ask and answer before you loan anyone money

I am still far from being what I want to be, but with God's help I shall succeed. - Vincent Van Gogh