Truth or Dare (Random Dares)
Random jaw dropping dares, they are funny and engaging if somewhat embarrassing dares. The dares outlined here can be used alone to play the game or can be used as a launching point to create your own challenges. These dares are designed to address groups of teens through adults. There is no blatantly adult content but it is not suitable for younger players.
I dare you to ... reload this page
Pick your nose and show the results to the group?

Have another player select a food from the kitchen for you to eat without the uses of your hands. (The messier the better.)

Take a marker and draw a circle around your physical feature you are the most self conscious about.

Proclaim your undying devotion to the next person who walks into the room.

For the rest of the evening wear a bicycle helmet. If a helmet is unavailable enlist the other players to help you fashion one out of cardboard, foil or whatever is available.

Have another player paint the toenails on only your left foot. (if no nail polish is available use something else like pen, marker, or ketchup)

Do a head-stand or a hand stand for 60 seconds.

Post "just finished watching sesame street and I think big bird is pregnant." to your facebook status

Take off your shoe and suck on one of your toes. If you are unable to suck on your own toe you must suck on another players toe.

Go to the neighbors and ask to borrow an umbrella

Tape two paper/plastic cups to the front of your shirt.

Dip you finger in peanut butter and have another player lick it off.

Go down into the splits for as far as you can and hold it as long as you can

Do everything in slow-motion for three rounds.

For the next person, who is not a player, that walks into the room give them a hug and refuse to let go.

Put an ice cube in your pants pocket and keep it there until it completely melts.

Sing the theme song from any TV show.

Start an annoying email promising good luck and riches or disaster and sorrow is they forward it on to 10 friends. You must then email it to 10 friends who are not playing with you.

Post a picture of your self on Hot or Not

Pretend you are a ballerina for the next 10 minutes.



Join the conversation on facebook.
Other Truth or Dare Resources
Truth or Dare Question for Fun and Profit (All Truth or Dare questions)
20 Random Truth or Dare Questions
50 questions guaranteed to embarrass any adult.
20 Most Popular Truth or Dare Questions
20 Funny Truth or Dare Questions for Girls
20 Embarrassing Truth or Dare Questions for Boys
100 Exciting and Slightly Awkward Dares
20 Embarrassing Random Dares
20 Most Popular Dares for Truth or Dare Questions
Play Truth or Dare with the Truth or Dare Starter Game
You may also want to look at our truth or dare game page.
Fun get to know you questions for all ages home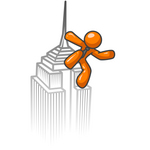 <<Previous Page - Random Dares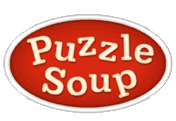 The best collection of rebus puzzles on the web courtesy of PuzzleSoup

I can t understand why a person will take a year to write a novel when he can easily buy one for a few dollars. - Fred Allen