Truth or Dare (Random Dares)
Random jaw dropping dares, they are funny and engaging if somewhat embarrassing dares. The dares outlined here can be used alone to play the game or can be used as a launching point to create your own challenges. These dares are designed to address groups of teens through adults. There is no blatantly adult content but it is not suitable for younger players.
I dare you to ... reload this page
Put on a blindfold and sniff another player's feet. See if you can identify them by smell alone.

Get on your hands and knees, purr like a cat, and rub against the legs of the other players.

Go outside and run around, while screaming "I have lost my voice, please help me find it".

Turn one article of your clothing inside out.

Put on a blindfold and have three other players blow in your ear. See if you can guess who each is.

Do the hokey pokey in the middle of a circle of players and sing the song that goes with it.

Have the player on your right sit on your lap for the next two rounds.

Call one person at random who you know and knows you ask them "When a cow laughs, does milk come out it's nose?"

Peel a banana with out using your hands.

Say the alphabet backwards. You have 30 seconds if you cannot do it, you must preformed two more dares.

Sing the theme song from any TV show.

Attach toilet paper to your shoe and keep it there for the rest of the game.

Select another player and describe in detail what you would have them do if they were your slave for the next hour. What would you have them do? (The selected player must then accept or reject the offer to become your slave.)

Sing everything you say for the next 5 minutes.

Take a marker and draw a circle around your physical feature you are the most self conscious about.

Lick the palm and back of hand for the player directly across from you.

Have another player write the name of their first love on your forehead.

See how many ice cubes you can fit in your mouth at one time.

Do a head-stand or a hand stand for 60 seconds.

Take off your shoe and suck on one of your toes. If you are unable to suck on your own toe you must suck on another players toe.



Join the conversation on facebook.
Other Truth or Dare Resources
Truth or Dare Question for Fun and Profit (All Truth or Dare questions)
20 Random Truth or Dare Questions
50 questions guaranteed to embarrass any adult.
20 Most Popular Truth or Dare Questions
20 Funny Truth or Dare Questions for Girls
20 Embarrassing Truth or Dare Questions for Boys
100 Exciting and Slightly Awkward Dares
20 Embarrassing Random Dares
20 Most Popular Dares for Truth or Dare Questions
Play Truth or Dare with the Truth or Dare Starter Game
You may also want to look at our truth or dare game page.
Fun get to know you questions for all ages home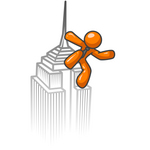 <<Previous Page - Random Dares

Colorados Best, A collection on the unique and interesting things found Only in Colorado

Honey, I'd love to reassure you, but right now Mommy needs a tetanus shot. - Marge Simpson