Truth or Dare (Random Dares)
Random jaw dropping dares, they are funny and engaging if somewhat embarrassing dares. The dares outlined here can be used alone to play the game or can be used as a launching point to create your own challenges. These dares are designed to address groups of teens through adults. There is no blatantly adult content but it is not suitable for younger players.
I dare you to ... reload this page
You have to remain perfectly sill for one minute. Meanwhile another player is going to attempt to get you to move buy whatever means he/she can think of.

Do your best impress of a famous person for the next 5 minutes.

Turn one article of your clothing inside out.

Get on all four and howl and bark at another player anytime they move or speak for the next 3 rounds.

Read the last text message you received out load.

Call someone for your past that you have wronged and apologize to them.

Sing everything you say for the next 5 minutes.

Tell the group where you are ticklish and have another player tickle you

Act out a TV commercial of your choosing. Enlist the help of other players as needed but you cannot tell which

Pretend you are a ballerina for the next 10 minutes.

Boomerang Dare. For the rest of the game you must perform any dare you challenge another player with.

Name all seven of Snow White's dwarfs. Any you are unable to name in 30 seconds will be written on your arms, legs, belly or face by the other players.

Change your email signature to read "proud servant of Xena Warrior Princess" Keep it that way for 24 hours.

Brush another players teeth.

Pick a player and make them laugh by whatever means you can. If you cannot make them laugh in 30 seconds you perform a second dare.

Go outside and run around, while screaming "I have lost my voice, please help me find it".

Recruit another player to play the role of your ex-boyfriend/girlfriend you must then re-enact your breakup?

Do a head-stand or a hand stand for 60 seconds.

Remove another players shoes and socks with out using your hands.

Give a piggyback ride to or receive a piggyback ride from another player.



Join the conversation on facebook.
Other Truth or Dare Resources
Truth or Dare Question for Fun and Profit (All Truth or Dare questions)
20 Random Truth or Dare Questions
50 questions guaranteed to embarrass any adult.
20 Most Popular Truth or Dare Questions
20 Funny Truth or Dare Questions for Girls
20 Embarrassing Truth or Dare Questions for Boys
100 Exciting and Slightly Awkward Dares
20 Embarrassing Random Dares
20 Most Popular Dares for Truth or Dare Questions
Play Truth or Dare with the Truth or Dare Starter Game
You may also want to look at our truth or dare game page.
Fun get to know you questions for all ages home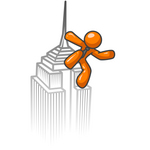 <<Previous Page - Random Dares

25 Random get to know you questions

Character is power. - Booker T Washington